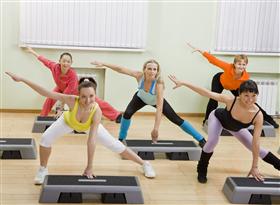 Did you know that exercise will give you more energy? Are you tired of being tired at the end of the day? Let exercise energize you.

You just need to motivate yourself to take that first step out the door. You may think you'll never make it, but chances are you'll continue and you'll notice a difference very quickly. Tired adults who exercise three times a week for 6 weeks, show a remarkable increase in energy levels. And those doing low-intensity exercises saw the most benefit!

Maybe your having troubles thinking about exercising because you think it isn't fun. Researchers found that when people think about exercising they tend to think about the first few minutes, which is the hard part. After a workout, those participants rated exercising positively. So find a better way to start out, put your favorite songs at the beginning of the playlist, or grab a friend.
Many people don't like to navigate a gym on their own. Sign up with a personal trainer. This way you'll meet someone, get introduced to others and receive your own personal training program. Or, grab a buddy; everyone has more fun working out with a friend.


Comments (0)
|
Trackbacks (0)
|
Permalink
|
|