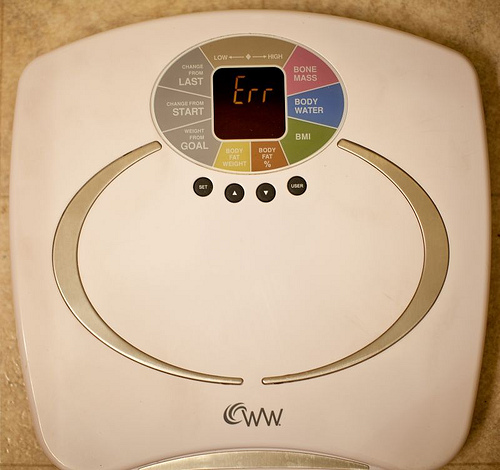 It's the New Year, when you start writing down your resolutions usually weight loss is the most popular. Just because of the "time of year" it is hard to keep resolutions, however, if this is the plan, then it is best to set yourself up for success. Actually, 45% of Americans set New Year's resolutions, and 38% are weight loss related, however only 8% achieve them. This is because there's no strategy behind these types of resolutions.
Here is what not to do:
don't go on a fad diet,

don't set unrealistic fitness goals,

don't get frustrated, and

don't give up.
Set and commit to your weight loss goals. Here is how:
Be specific. You can't just decide to go to the gym. Instead, choose a personal trainer and make a plan to work out a certain number of times per week. Alternate between weight training and cardio a set number of times per week as well. The more specific your goals the better you can stick with them.
Know why. Knowing why you want to lose weight is important. 'I want to look great' does not count. Do you want to be more confident, more comfortable, healthier, live longer…
Set small goals. You can't be general with your weight loss goals. Don't start with a goal of losing 25 pounds. Start small, lose 1 pound per week or 5 pounds a month. Or, set a goal to run one mile by the end of the month.
Have a partner. If you exercise with someone who can motivate you your goals will come easier and faster. A personal trainer is a perfect choice.
For more information on making and meeting your fitness goals for 2019, contact Answer is Fitness in North Attleboro, MA. Best wishes and have a happy and healthy New Year!
Comments (0)
|
Trackbacks (0)
|
Permalink
|
|