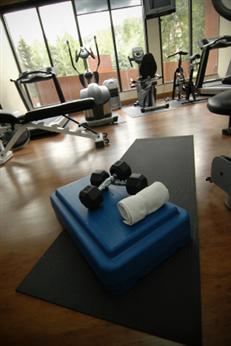 Most People associate weight loss with cardio work outs and weight lifting with increasing muscles. Unfortunately, this causes people to not reach their potential results when they don't understand how weight lifting relates to weight loss.

Weight lifting can be a very effective method for losing weight, when you do it the right way. Weight lifting increases your metabolic rate in the short and long term. Immediately after a weight-lifting session your metabolic rate will increase. But weight lifting also helps you maintain lean muscle mass, which creates a permanent increase in your metabolism. Muscle burns more calories at rest than fat.

With cardio training, your metabolic rate will increase, but only for a short time during and after your workout.

Now, while cardio will definitely help you lose weight, weight lifting will help you lose body fat, so you are changing your body composition. When you lose weight with cardio, you don't look different, just smaller, because you may have lost 10 or 20 pounds. This is because you still have the same proportion of muscle mass to body fat.

Through weight training the way you look will change, because you will have in a sense replaced fat with muscle. This makes you look healthy and fit. This is when people will say to you, "you look great, have you lost weight?"

Weight training for weight loss is a great alternative to cardio and will give you better, more visible results.

Choose weight lifting as an avenue for weight loss, and get help in designing a routine that is right for you from the personal trainers at Answer is Fitness.
Comments (0)
|
Trackbacks (0)
|
Permalink
|
|