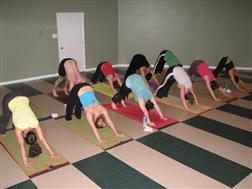 There are now a variety of weight loss programs in North Attleboro, MA that you can choose from. This means there is no excuse for not being able to find a program that is right for you that you can stick with. If you are not the type of person who wants to indulge to high intensity workout routines, or if you fall off the exercise bandwagon quickly, perhaps practicing Yoga may be your best bet.
Yoga fitness helps improve the body, mind, and spirit. So as the excess weight is shed yoga will also bring everything in balance to help restore good health. Yoga is better known for promoting relaxation than burning fat, but it is an effective way to get rid of the extra weight you have gained all winter while building strength and flexibility.
Previously, it was believed that yoga was only spiritual and nothing more. However, weight loss through Yoga is now considered an effective approach to losing weight. It is a healthy long-term approach using ancient science that is proven safe and effective. By doing each pose correctly and consistently, combined with good eating habits, you will be in great shape in mind, body and spirit. This is possible when you perform Yoga poses under the guidance of a trained yoga instructor.
To find out more about Yoga fitness and its weight loss potential, contact Answer is Fitness.
Comments (0)
|
Trackbacks (0)
|
Permalink
|
|