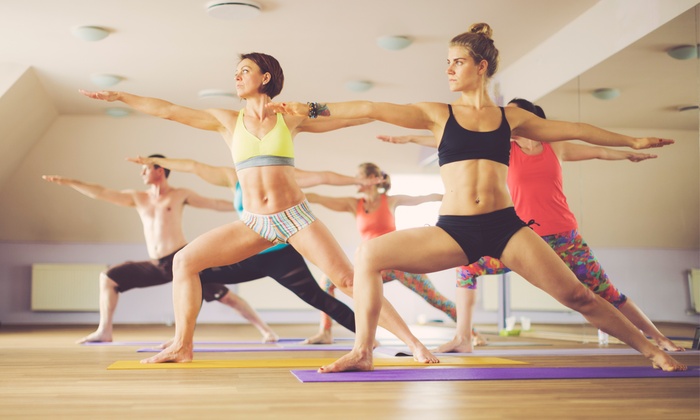 Good things come to those who sweat! Maybe you will like to start your day and your week with a smile and feel energized. Hot Yoga gives you the feeling of calm bliss. You will soon notice improved change in mind and body. Of course, the degree of positive change will be directly affected by how often you practice.
It is a matter of philosophy and personal goals that drive results. The benefits of yoga are proven. You will realize that improving physical fitness and mental attitude is infectious. Certain fitness routines require high motivation and discipline simply to show up. Hot yoga workouts are most often self-motivating due to the following benefits:
Weight-loss. Hot Yoga results in weight-loss because you are sweating a lot. Practicing yoga in a room that is heated up to above your body temperature will not only make you sweat. It will give you an entirely new experience.

Less Injuries. The most unique benefits of Hot Yoga Fitness Workout are detoxification (cleansing) and reduced injuries due to greater flexibility of your body in a hot environment. The high temperature in which the asanas and your breathing exercises performed reduces the likelihood of injury.

Less Toxins. Hot Yoga cleanses toxins from your body due to profuse sweating. You will feel good!

More Lung Capacity. Since you will be focusing on breathing exercises, hot yoga advances lung capacity through breathing exercises.

Better Circulation. You can almost feel it while you're doing it. Hot yoga is excellent for your circulation. It is a great cardiovascular workout.

Stronger Immune System. The yoga exercise in a hot environment improves your immune system and elevates your body's regenerative capacity.

Beneficial for Lymphatic System. Hot yoga is very good for your lymphatic system like most types of yoga.
You will notice that you will be able to bend further and stretch better when you do Hot Yoga. It is because your muscles get used to being "used." But getting in shape is more than just sweating. It is a muscle-strengthening workout. You build strength during the entire workout. You focus on your entire body, the stretch-and-hold poses often mean you are tightening and balancing many muscle groups at once. There is no other style of yoga that covers the overall health of your body in such a comprehensive way.
It is time to become the best version of you. Make it happen. Make a change. Transform your bodies. Make it beautifully shaped. Make your muscles visible, your skin glitters and your posture erect and confident. Be inspired!
To learn more tips about Hot Yoga. Contact Answer is Fitness.
Source: doyouyoga.com
Comments (0)
|
Trackbacks (0)
|
Permalink
|
|