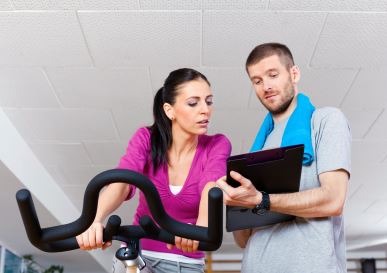 It is important to emphasis the importance of physical fitness on your health. It is important to get involved in fitness. If you never have had an active lifestyle, it can often be challenging to understand how to get started. An individualized training program can help.
There is a reason why hiring a certified personal trainer is becoming more popular. The primary function is personal attention during exercise. With their supervision, you will be sure to do exercises properly and safely. you will also get a customized plan and be provided with feedback on performance.
Types of exercises that work for others may not work for you. This is why having a personal training program developed by a certified trainer based on current fitness levels, individual needs, personal limitations, and of course life goals is effective. Beginners benefit from this kind of set up because oftentimes what keeps you from pursuing fitness is just not understanding where and to start.
During a personal training program in Canton, MA, your trainer is also there to motivate you and keep you focused. A personal training program keeps exercise fun while also being demanding.
To find out more about hiring a personal trainer, contact Answer is Fitness.
Comments (0)
|
Trackbacks (0)
|
Permalink
|
|