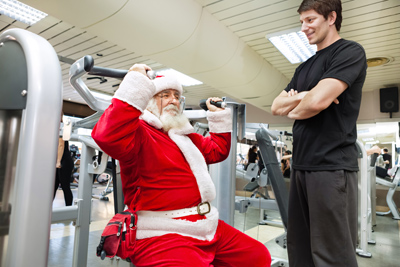 Staying fit this winter can be a daunting task. For one reason, we eat more in the cold weather because more calories heat up the body and fight the cold. The problem is when you overeat and add in the holidays and it is even more difficult to lose or maintain your weight. In order to keep your weight in check, enlist the help of a personal trainer.
If you want to maximize your time in the gym, a certified personal trainer can formulate an exclusive plan customized just for you. People have various fitness goals. Unless you're a fitness junkie, most people need someone to guide them and keep them motivated during a workout. Personal trainers in Canton, MA keep track of your fitness progress and evaluate results and make adjustments to the routine if necessary. Likewise, they will create a diet plan and nutrition record so you can monitor your daily intake as well.
Indeed, licensed personal trainers are the avenue many people need to keep motivated to workout this winter. Trainers are particularly helpful during the cold weather when the weather and the lack of daylight can make you sluggish. Don't let the winter and the holidays slow you down, contact Answer is Fitness to start your personal training program.
Comments (0)
|
Trackbacks (0)
|
Permalink
|
|