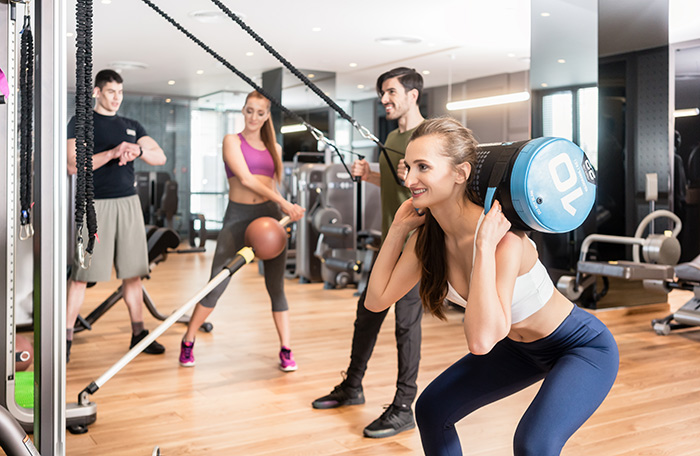 Get up, get out and get fit! There are some simple ways to boost your daily calorie burn. There are misconceptions that the less you eat, the more you will lose. That is just not how your body works. Staying within your recommended calorie range will keep your internal body fired up so that you have more capacity to burn stored fat. Circuit training is your tool in working to be the best possible version yourself. It answers your needs especially if you are looking for variety in your workouts. Circuits will handle your weight loss, strength, athletic performance and core training.
When you know that you are giving it your best shot, Circuit training will be an extremely powerful tool. It is a low resistance weight workout with 2-3 minute rest intervals involving cardio and is focused on improving muscle tone. It will burn more calories during and in the time following exercises which lead to your weight loss goal. It will improve your cardiovascular system, strength, mobility, etc. The good thing about Circuit training is its adaptability. In this training, participants rotate through a number of stations, performing different exercises for repetitions within a specific time with minimum rest until the circuit is completed. It consists of several movements including bodyweight, weighted, and dynamic exercises. There are many variations that will be adapted to meet your goal or need.
Doing exercise mindfully and healthy eating is fun. It is exciting to explore new exercises or anything that keeps you interested and adds some spice to your program. The more variety you will put in your diet and your exercise routine, the more stimulating it will be. Circuit training will naturally push the participants a little further in each session, as a result, some competition will make a lot of difference. That makes it easy to put your best efforts forward and a major metabolic return you will get on your investment.
For more tips on Circuit training, contact The Answer is Fitness.
Comments (0)
|
Trackbacks (0)
|
Permalink
|
|