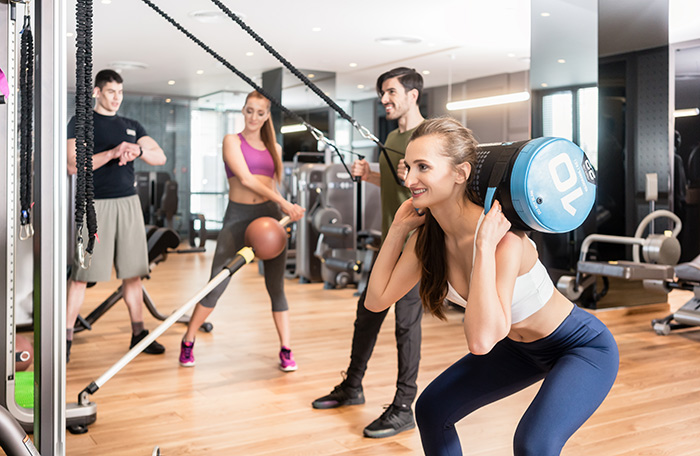 Circuit training as a full-body workout that benefits both strength and cardio development. For those of you with limited time to commit to fitness each day, efficiency is a top priority. Circuit training is a thoroughly time efficient fitness program. You will be amazed at how fast the time passes in circuit training fitness. Just one reason why is the degree of personalization that this fitness routine offers. You can easily alter the exercise stations from workout to workout. Variation in any routine eliminates the monotony that so many suffer from fixed and unimaginative fitness programs.
Another factor that prevents this fitness program from becoming unimaginative and duplicative in nature is the group nature of the program. Circuit training with a revolving participant base offers the chance to meet other fitness enthusiasts, learn from them, be motivated by them, and ultimately give you the reward of motivating others. Circuit training is one of our most celebrated offerings and we'd love to demonstrate for you personally exactly why that is.
For more information on circuit training here at our Foxboro fitness center, contact, Answer is Fitness.
Comments (0)
|
Trackbacks (0)
|
Permalink
|
|