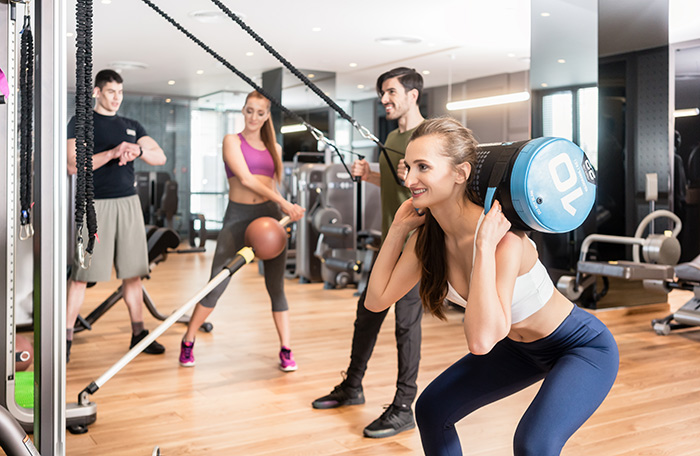 It is a great feeling when you start your day with exercise. The "high" that fitness enthusiasts gain by working out means your day starts on a high. You are awake, fulfilled by your discipline and motivation, and simply move out more confident than those who just rolled out of bed.
Working out consistently will not only keep you physically fit but also mentally fit. Now, for those of you who find yourself frustrated by an over-focus on the weight scale, you are not alone. We can help you understand why you feel this way as it is a common experience for those without a strategically defined and managed fitness, dietary, and overall life management plan. This is what we do, our passion, and our profession.
When you go to the gym without specific and measurable goals, you set yourself up for failure. Circuit training mixes aerobic exercise with resistance training to deliver a high-intensity full body workout. These exercises are performed one after the other like in a circuit with minimal rest in-between. In this training the participants rotate through a number of stations, performing different exercises under time pressure or repetitions, back to back, with minimum rest until the circuit is completed. There are several ways of forming a circuit but they normally contain several movements that include bodyweight and vigorous exercises. Your results over time are measurable which serves as a strong motivating factor to continue the program regularly.
Circuit training fitness is flexible. You can create your very own custom routine with a little help from your friendly staff here at Answer is Fitness. When you seek muscle tone vs muscle bulk, and you seek strong cardiovascular improvement, then circuit training just might be the perfect exercise you've never tried.
To learn more about the joy of circuit training, contact, Answer is Fitness.
Comments (0)
|
Trackbacks (0)
|
Permalink
|
|