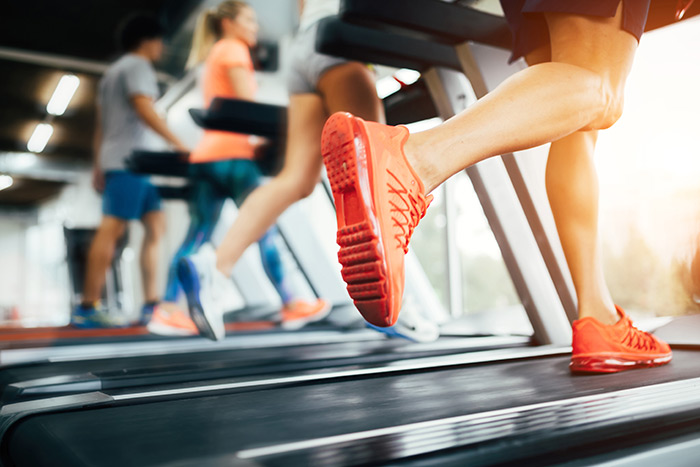 The treadmill is a leading in delivering high intensity workouts. There is a growing interest within the fitness industry for "Tread and Shed" which are treadmill oriented workouts which are challenging, quick, and effective. So let's briefly discuss Tread and Shed.
Treadmill work has changed dramatically changed. Many are no longer satisfied with steady-state walking, jogging, or running on the treadmill. The new trend, Tread and Shed ramps up the intensity of treadmill fitness by targeting fast-twitch muscle fiber which is believed to burn more calories both during and after the workout.
Working on the Tread and Shed workouts, you have to learn your part to find the right settings. Your speed and the incline setting will play an important role in achieving your workout goal. Adjust your setting that you will capably sustain for more than one minute. As you explore your energy power, it is important to learn your one-minute limit endurance. Find and execute your one-minute limit and then recover. After a one or two minute recovery interval, you will repeat the cycle. There's no boredom here we assure you!
If you are a beginner, we'll help you author an initial Tread and Shed of six to eight cycles. We'll help you establish proper posture and body position. Trust us to educate you on the proper technique for any and all fitness technologies offered here at Answer is Fitness. I Tread and Shed, body positioning is very important because if you lean too far forward (which is a natural tendency), you can end up with neck and back pain.
We know, to some it's hard to get excited about the notion of treadmill fitness. Those with that notion likely have never used the equipment in a creative manner like Tread and Shed. So give it a shot and contact Foxboro's Answer is Fitness to get started.
Comments (0)
|
Trackbacks (0)
|
Permalink
|
|