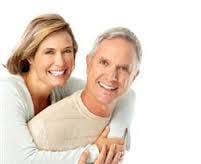 As we discussed in last week's blog, seniors, especially senior women, need regular exercise in order to stay healthy and live longer, healthier lives. Exercises that put strain or stress on the bones help retain (and even build) bone density. These weight-bearing exercises include:
walking
jogging
dancing
hiking
weightlifting
Seniors who exercise at a gym may find classes designed for their age group that incorporate weight-bearing exercises into the routine.
To improve balance, yoga, Tai Chi and similar practices can make a significant difference. Plus, these activities improve flexibility, coordination and strength, all of which contribute to fall prevention and ease other age-related conditions, such as arthritis.
How Good Nutrition Helps
Of course, seniors who exercise still need to get their daily dose of vitamins and minerals to promote bone strength. Vitamin D, calcium and vitamin K are essential. Milk and other dairy products are good sources of vitamin D and calcium. Supplements can also be a good choice.
For vitamin K, which helps in regulating calcium and bone formation, seniors can look to green, leafy vegetables. One or more servings of foods like broccoli, Brussels sprouts, kale or similar vegetables should suffice.
Nutrition needs will vary between men and women. If you have questions about your diet or nutrition needs, talk to your doctor.
Seniors Who Exercise Improve Their Quality of Life
Getting the right kind of exercise helps prevent injury. But it also leads to healthier habits and fewer illnesses, and it's a chance to socialize. Working out is always a little more fun in a group. And friends can hold a person accountable, helping make exercise a routine that's shared.
For more information, contact Answer is Fitness.
A Place for Home
Comments (0)
|
Trackbacks (0)
|
Permalink
|
|