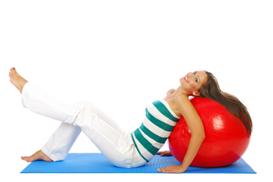 Everyone has heard warnings about the "freshman 15". Unfortunately, many college students gain 15 pounds during their first year at school. However, it may not be only in the first year of school and it may not be only 15 pound. But, most weight gain occurs during the first semester of freshman year.

College presents a lifestyle change, stress, and many temptations, all of which can trigger overeating. If you have gained college weight, you want to nip that in the bud now! In Attleboro, Answer is Fitness is here to help college students lose the Freshman 15, this summer you can lose weight. Now through August 31st your membership is only $99.

Through nutrition tips, fitness education, personal training and group exercise classes, you can lose that college weight and learn how to implement lifestyle changes to get you through the rest of your college years.

College offers many temptations. You're on your own and free to eat what you want. In addition, you may not get as much exercise as you did in high school. People sometimes eat in response to anxiety, homesickness, sadness, or stress, and all of these can be part of adapting to being away at school.

For more information on our "college student gym membership special", contact Answer is Fitness in North Attleboro.
Comments (0)
|
Trackbacks (0)
|
Permalink
|
|