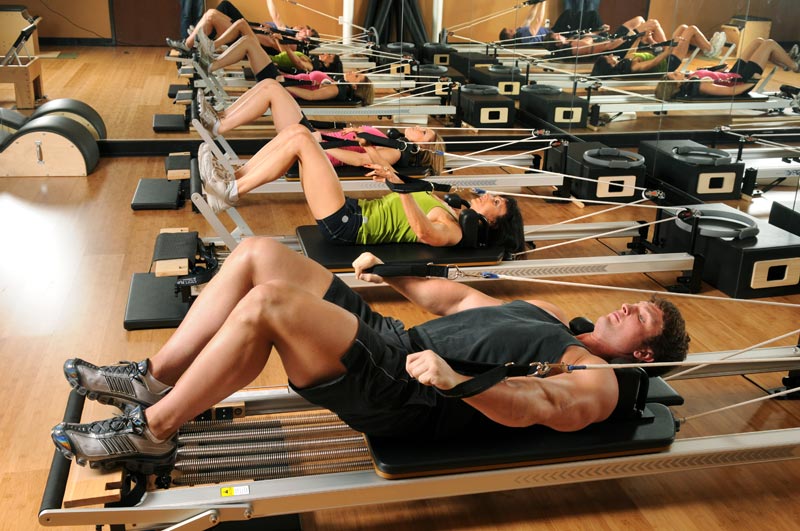 Far too many people associate "Pilates" fitness as a mere weight management exercise. Our instructors here at Answer Is Fitness that teach Pilates classes here in North Attleboro, MA are trained to consult you on the variety of health benefits of the sport.
First, Pilates incorporate a series of low impact exercises that are easy on the joints. This makes Pilates a superb fitness health option for the young and old alike. The power of Pilates lies on its slow and controlled movements. Imagine yourself getting past the typical knee and back pain that you might experience from running or other high-impact sports. We want you to differentiate "pain" from "soreness". Pilates can make pain a thing of your past. With that said, the "good muscle soreness" from a solid Pilates workout will have you not only feeling good about yourself, but also craving for more.
In addition to the weight loss benefit of Pilates, Pilate enthusiasts also enjoy a strengthened core and improved posture. Better posture can both prevent and eliminates persistent back pain.
Finally, Pilates is a type of physical exercise proven to improve memory and other cognitive functions. Dopamine, serotonin, and other mood-enhancing chemicals are produced during Pilates. So bottom line, Pilates enthusiasts enjoy a stronger and more healthy mind AND body. To find out more about regular Pilates exercise classes, contact Answer is Fitness.
Comments (0)
|
Trackbacks (0)
|
Permalink
|
|