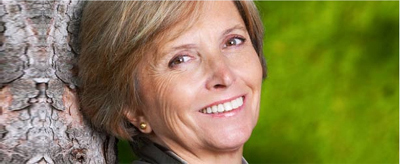 Studies show that seniors who exercise regularly reduce their risks of falling and improve their bone strength. It takes a combination of weight training, balance exercises and good nutrition. Together, these habits can have physical and psychological effects that improve a senior's overall health.
Seniors Who Exercise Fall Less
Seniors who exercise are 37 percent less likely to get injured in a fall.
Additionally, seniors who exercise reduce their chances of fall-related broken bones by 61%, and they're less likely to end up in the hospital due to a fall.
How Bones Change With Age
Bone density decreases with age as bones lose calcium and minerals. The spine can become curved, and bone spurs can develop on the vertebrae. Some seniors might lose height because the trunk and spine shorten. Overall, bones can become more brittle and break more easily.
All of these changes impact not only strength but balance and flexibility.
How Seniors Who Exercise Improve Bone Strength
Weight-bearing exercise helps reduce bone loss. Following a regular exercise program, seniors also improve muscle tone and stamina. Seniors who exercise can react more quickly in case of a fall. And their bodies are better equipped to handle the impact if they don't catch themselves in time.
In addition to bone density, vision or sense of touch may deteriorate with age. So balance training becomes essential as seniors get older. Senior women who exercise with strength and balance exercises on a regular basis are 40% less likely to fall.
Next week we will discuss what exercises work best and how nutrition helps. For more information, contact Answer is Fitness.
A Place for Mom
Comments (0)
|
Trackbacks (0)
|
Permalink
|
|