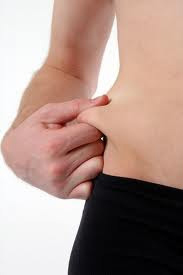 Everyone wants to lose weight. Unfortunately, this desire has spawned weight loss fads and trends that are just that, fads and trends, and most are designed to sell something and to keep the masses guessing. There is no secret when it comes to weight loss, it takes exercise, a healthy diet, and a commitment to a healthy lifestyle.

The best way to navigate the landscape of weight loss fads and trends is to find a personal trainer or fitness professional that you can trust. Personal trainers and fitness professionals can help you keep fact from fiction. They can also help keep you focused and motivated on creating and developing that healthy lifestyle.

The number on the scale is one part of weight lost hype that you should disregard. Don't get caught up in the number on the scale. Losing weight quickly may help your motivation, but how much you weigh can't be your only measure of success. How do you feel and how do you look? You won't lose weight by looking at the number on the scale, you need to focus on a long-term strategy to safely lose weight. And keep in mind, muscle weighs more than fat, so as you get healthy, weight loss may actually slow down while you will actually appear leaner and more tone.

Weight loss is influenced by sleep, stress, hormones, even chemicals in food and the environment, diet and exercise. It is important to be realistic with your fitness and weight loss goals, but anything can be accomplished at any age.

For more information on weight loss, contact Answer is Fitness.
Comments (0)
|
Trackbacks (0)
|
Permalink
|
|