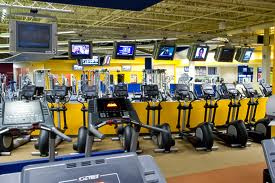 February is heart health month, so a preventative cardiologist from Baystate Medical Center is answering some heart health questions. Below are the questions and answers.
Why is cardio exercise so important for my heart?
Cardio exercise and strength training are important for overall health. For heart health, cardio exercise is what keeps the heart flexible. Flexibility is important for every muscle in your body. Keeping the heart muscle flexible keeps it healthy. Also, heart health is not the only benefit of cardio exercise. The more you exercise the better you feel. However, it is not just your heart that benefits from cardio, general overall health and fitness helps mental health, depression, digestion, bone health, and even sexual health.
I have a family history of heart disease, should I be worried about my heart?
Family history is an important risk factor, it's not one that we can control, but there are a number of things you can control like your overall health and diet. So you should get to the doctor and get your cholesterol checked and get your blood pressure and blood sugar checked. Then, you should get to the gym and exercise, watch your diet and control those factors that you can. Also recommended are advanced tests for those with particularly strong family histories of heart disease like a coronary artery calcium score.
I though heart attacks mostly affect men, are women really at risk?
This is a very common misconception, some of it has to do with the fact that breast cancer has gotten a lot of press, and that's appropriate. Heart disease is actually the number one killer of women. The reason for the misperception was in the 1950s and 60s men were studied. Men tend to have their heart attacks a little earlier in life, but women have them later in life.
For more information on getting healthy during heart health month and beyond, contact Answer is Fitness in North Attleboro.
ABC
Comments (0)
|
Trackbacks (0)
|
Permalink
|
|